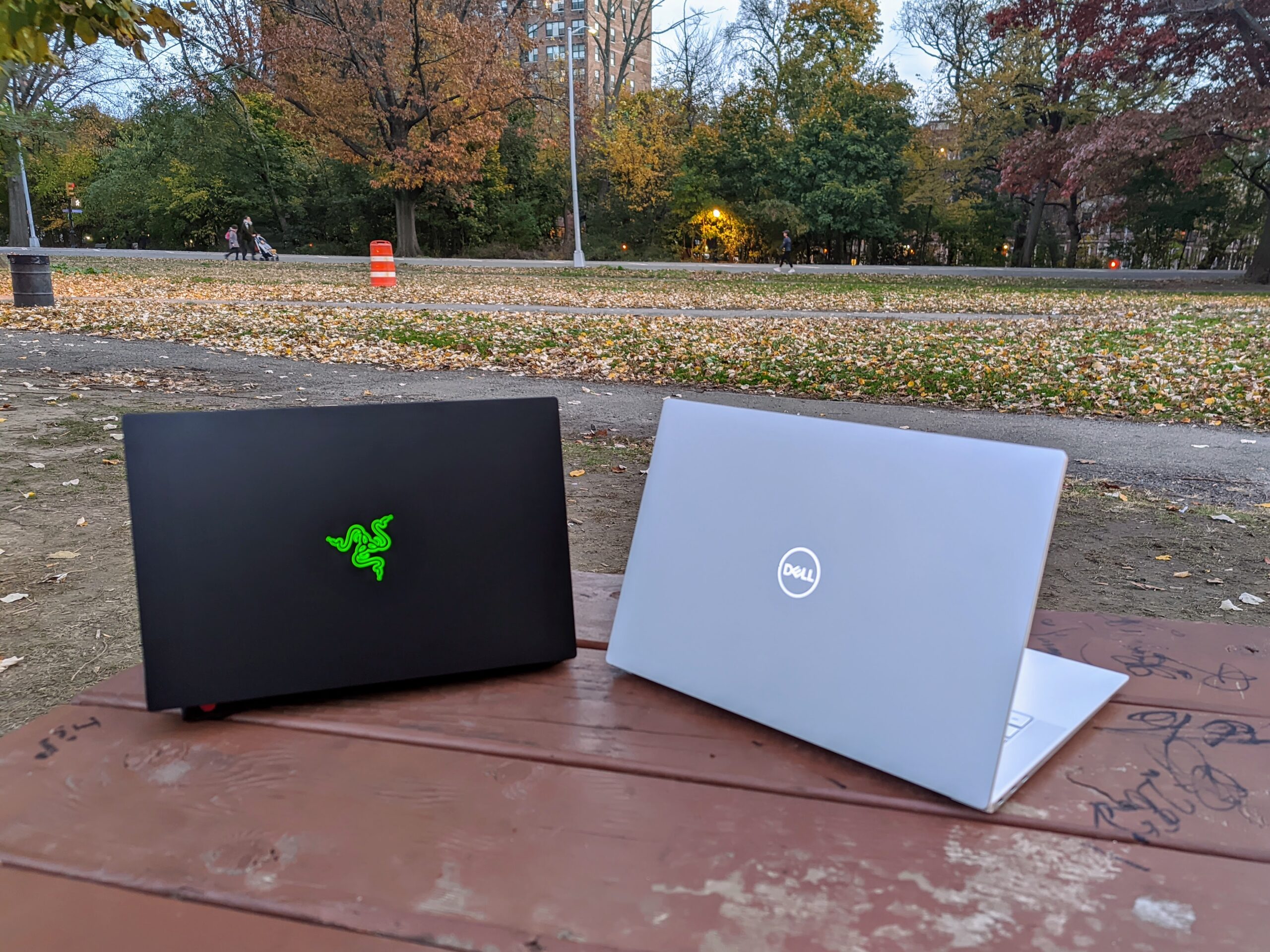 If only there existed a "perfect laptop", things would've been much simpler. Buying new tech, especially laptops is never easy. Even when you know what you're looking for, you'll always have options that will bemuse you. You'll come across laptops that give the most value for the buck but compromises on quality, laptops that are very sleek and lightweight but lack the power you need, laptops that have very high power but too heavy for your needs. So was my situation when I had to select between Dell XPS 15 vs Razer Blade 14 and as of writing, I've used both – Dell XPS 15 and Razer Blade 14 (thanks to my flat-mate)
To start with, let me introduce myself to give you a rough idea of my needs – or say the prologue. Or click here to go directly to final comparison.
Prologue
Hi, I'm Deep Mehta, a Masters in Computer Science student at NYU. My old laptop (if it matters – Acer Aspire A515-51G) was wearing out and maintaining it was a hassle not worth carrying it with me. Since it was about time to get a new laptop anyway, I decided to get a new one before my classes commence. As for my needs, I do all the normal stuff – browsing, music, programming along with bits of casual gaming.
Note: I'm not much of a video editor and hence there isn't an in-depth review on the same. Although you may refer to the benchmarks below.
The Shortlisting Phase:
Now that I had decided that I'll get a new laptop, I started searching for all my options. I started reading articles, blogs, user reviews, YouTube videos, Reddit posts, Discord channels and any other resource I could get my hands on. I jotted down my requirements to create a small list of my potential laptops. My filter looked something like this:
Intel i7 11th Gen / 5th Gen Ryzen 7 or Ryzen 9
RTX 30 series graphics card
16GB Memory
512GB+ Solid State Drive
Portable – 15″ or smaller
Using this filter, I got my list as follows:
Out of the 6 selected laptops, add in the constraints of build quality and lightweight and voilà, you now have two choices: Dell XPS 15 vs Razer Blade 14
The Research Phase (Dell XPS 15 vs Razer Blade 14)
You note down your requirements, you go to a website, you add the filters and you get your results. The preparation phase is pretty easy, but the main challenge begins now. After shortlisting your laptops, how do you decide which of them is the right choice for you?
The obvious move is to search for more details on both the laptops. I've summarized the specifications that mattered to me below. In case you want to read the full specs, you can follow the link to the official web page.
Dell XPS 15 9510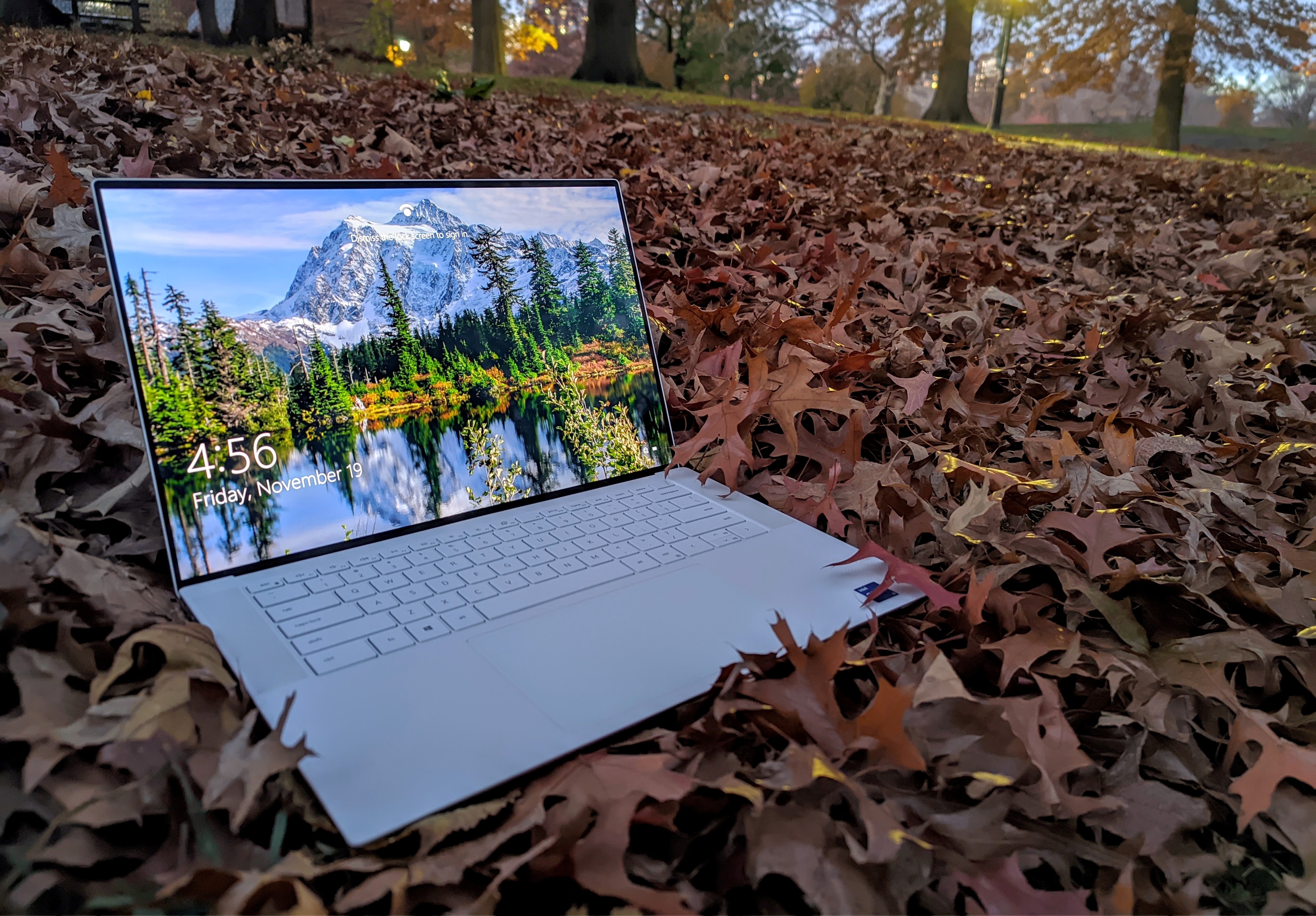 11th Generation Intel® Core™ i7-11800H (24MB Cache, up to 4.6 GHz, 8 cores)
NVIDIA® GeForce RTX™ 3050 Ti 4GB GDDR6 [45W]
16GB DDR4 3200MHz
15.6″ OLED 3.5K (3456×2160) InfinityEdge Touch Anti-Reflective 400-Nit Display
1TB M.2 PCIe NVMe Solid State Drive
86Whr battery, 130W Type-C adapter
I/O: 2x Thunderbolt 4, 1x USB-C, 1x SD Card Reader, Audio Jack
Weight: 1.96kg/ 4.31lbs
Price: $2400 (Bestbuy)
Razer Blade 14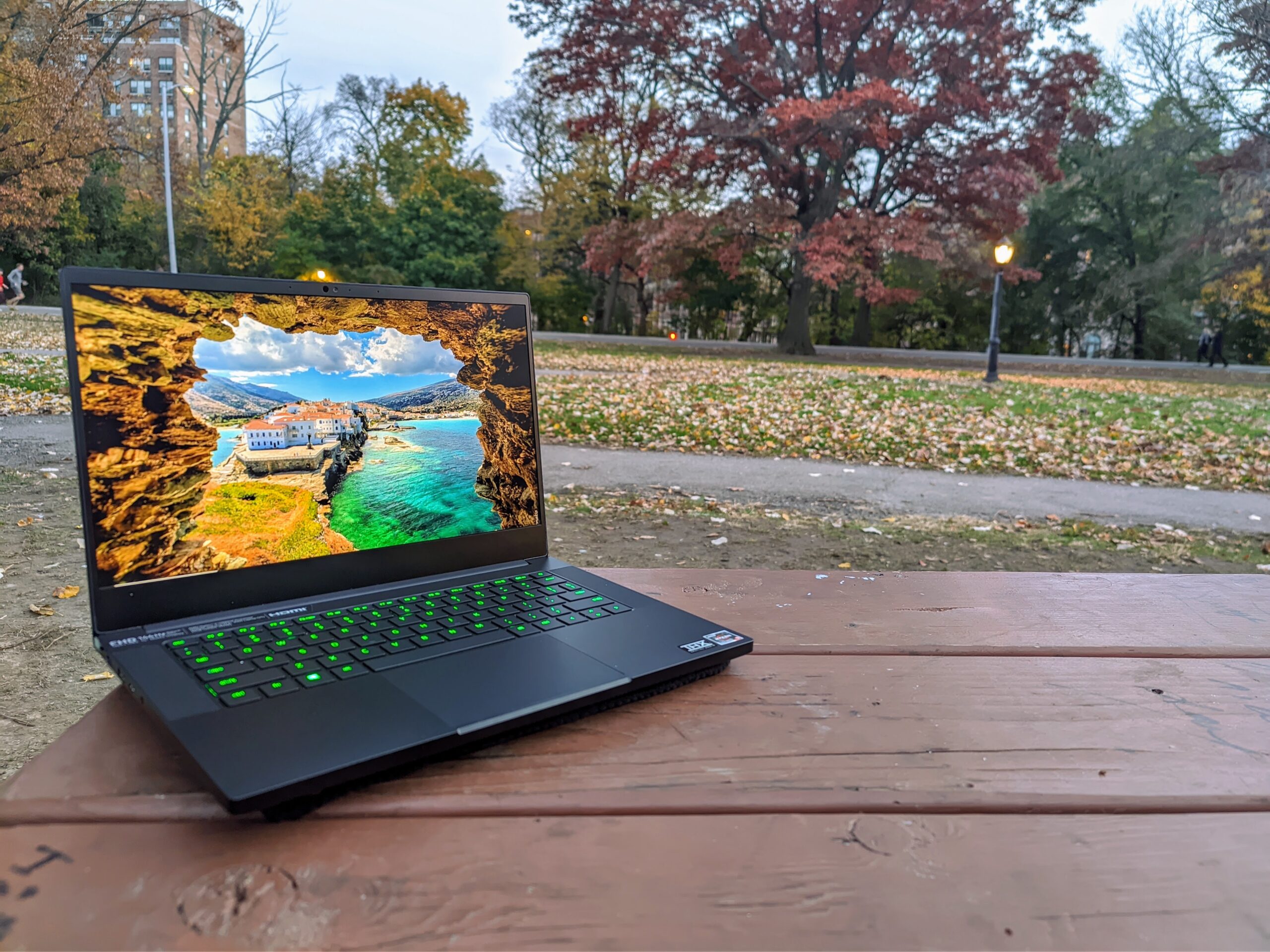 AMD Ryzen™ 9 5900HX Processor
NVIDIA® GeForce RTX™ 3060 (6GB VRAM)
16GB DDR4-3200MHz (Fixed Onboard)
14-inch FHD 144Hz, 1920 x 1080
1TB SSD (M.2 NVMe PCIe 3.0 x4)
61.6WHr battery, 230W proprietary power adapter
I/O: 2x USC-C (supports Power Delivery), 2x USB-A, HDMI 2.0, Audio Jack
Weight: 1.78kg/ 3.92lbs
Price: $1800 (Razer)
First Impressions (In-Store Review of Dell XPS 15 vs Razer Blade 14 )
Once I landed here, I went to BestBuy and Micro Center to get my hands on both of the devices. After spending around 2hrs each on both of them (glad they didn't kick me out), I noted the following:
Razer Blade 14
The higher refresh rate is very noticeable
Keyboard layout was more familiar to my previous acer aspire, but the shallow keys felt different (though you get used to it)
The RGB lighting is one of the best I've came across on a laptop; no one does it better than Razer
Very compact and light
Dell XPS 15
I was simply, um…, sold at the display. The colors, the 4k resolution, the OLED panel, and to add a cherry on the top, touchscreen!
Overall user interaction (touchpad, keyboard) felt comfortable
Artic white adds a nice aesthetics (although this is a personal preference)
Future upgradability on RAM
On one hand, the Razer Blade 14 is a powerhouse. Whereas XPS 15 is just an XPS. I decided to rather wait let the labor day sale decide which one I'll grab. To my disappointment, none of these two went on sale.
The finale: Dell XPS 15 vs Razer Blade 14
Now that the labor day was here with no offers on either of the laptop, it was time to make my decision. Given the touchscreen version, compared to 3060 blade, I was looking at $2.5k ($100 student discount) vs $1.85k (5% student discount) – both prices include NY tax. Blade was making more sense in terms of performance per price, but my heart was stuck on the beauty of XPS.
In the end, I decided to go with the XPS and went to the store to complete the purchase. And thus, the battle of XPS 15 vs Blade 14 was over. However, it was only for a while…
Turns out, my roommate ordered a Blade 14 on the same day. This gave me the chance to have a detailed perspective on both of the laptops allowing me to write this post.
Post-Purchase Comparisons
After 2 months into using the XPS 15 and with a fair usage of the Blade 14, I can add the follows:
Why XPS 15 is better than Blade 14:
Bigger screen (16:10 and 4k) is totally worth it. I simply can't use the 14′. If you plan on getting Blade 14, I highly recommend getting an external monitor.
My XPS fairly lasts me a day at college without the need of charger. It can run over 8-10hrs of regular usage; however you do need to plug it in if you want to use the GPU to it's fullest. The Blade runs for 5-7hrs, and may require you to carry the charger. Bonus: Since both laptops support Type-C, you can borrow one of the mac chargers in case of emergency
To my surprise, blade gets hotter than XPS. Intel chips are known to get very hot compared to the recent AMD counterparts. However, XPS only reaches 75 degrees on gaming (the fans do kick in pretty loudly). I often find the blade going crossing 90 degrees on same tasks.
Blade is a fingerprint magnet, period. It gets stains when you pick it up, it gets stains when you open the lid, it gets stains when you type on it. On the other hand, I'm too scared to use my pen near my pretty white piece (handle with extreme care)
Why Blade 14 is better than XPS 15:
Gaming experience is noticeably more (test results below) on Blade. Blade 14 handles all games at ultra-graphics and still outperforms the XPS running at lower resolution
If you're connecting to an external QHD monitor, blade will be able to handle your needs, whereas with XPS, you may need to drop down to 1080p or lower the graphics quality
If you connect a lot of devices to your machine, you'll need a USB hub for XPS – you get 3 ports, all Type-C; This isn't much of an issue for the blade 14
The 1.78kg vs 1.96kg can be easily felt when you pick both the laptops in hand.
Gaming Performance

Test Settings:
For blade, the higher resolutions were tested with an external monitor using Dynamic Super Resolution (DSR).
For the XPS, the 1080p (16:9) results on CS:GO and Valorant are using external monitor, while 4k/ QHD is using built-in panel at 16:10.
Note: XPS 15 does not support DSR (or at least on xps 15)
Few words from my roommate
Had my roommate not ordered the Blade 14, this post would not have been written. And while I had my opinions on both of the devices, it would only be fair if I add his opinion too:
"So far I haven't seen any major issues, particularly the one's Razer is notorious for. The battery lasts over 5-6hrs, and I put it on battery saver when I know I'm won't be able to charge soon further improving the battery life. The performance is good, although still doesn't compare with my Desktop 1080. As for the display, the 14′ does seem a little small and I would prefer the 3070 model for the higher resolution, but a monitor should do the job. Overall, as my first laptop, I'm satisfied with the purchase."
Hey, I'm still confused with my decision. What do you suggest?
Honestly, I don't think I can pick "the winner" from both of them. It's about what features matter the most to you.
If you don't mind giving up on some performance, XPS is the sweet spot for casual gaming and user experience. On the other hand, if you want the best performance the a thin quality chassis and gaming is one of your priority, Blade is the clear choice.
Both laptops are well built, both serve the "study" needs, both are very light.
It's only the matter of picking better display/ battery vs gaming performance.
If this post helped you make your decision, let us know in the comments below!
References: